Well it really began a long time ago...

I decided to learn to fly so I could reduce the travel time to family and friends.

Our destinations were to include, Hervey Bay, Maryborough, Mackay, Rockhampton, Lismore, Glenn Innes, Kempsey, Sydney, Canberra and Adelaide to name but a few. But things are always in a constant state of change.

Now instead of Hiring an aircraft to get to our destinations, I intend to build my own aircraft ...

The Cherry BX-2 and so My Journey has begun...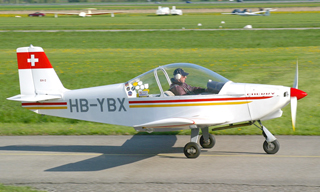 This picture is of the original Cherry BX-2.
As designed by Max Brändli of Switzerland.


I have Purchased Licence Number 232.